A Pennsylvania State Police trooper who was shot several times during a traffic stop likely saved his own life by applying a tourniquet to his leg before help arrived, authorities said Wednesday as they released more details of the violent confrontation along a busy highway.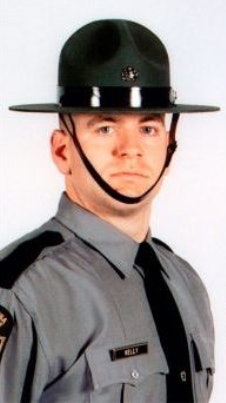 Cpl. Seth Kelly, 39, remained hospitalized in critical condition after suffering gunshot wounds to his neck and shoulder area and to his leg in the close-quarters gunfight. The 13-year veteran was set to undergo another surgery to remove a bullet, reports the Associated Press.
"He's battling. He's certainly not out of the woods by any means, but … he is a very strong individual, and he displayed a will yesterday that he wanted to live and get through this," state police Capt. Richard D'Ambrosio said at a press conference.
The suspect, 22-year-old Daniel Khalil Clary, of Effort, faces charges that include attempted murder of a law enforcement officer and aggravated assault. Clary, who was shot and remains hospitalized, has given a statement to police.