The government has arrested a man accused of providing the gun used in the fatal shooting of two Ohio police officers.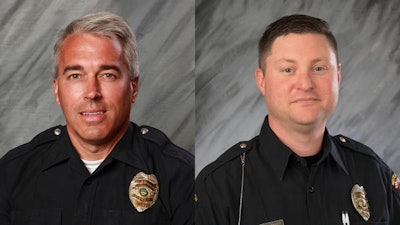 Federal prosecutors say Gerald Lawson of suburban Cleveland is accused of buying the handgun for shooting suspect Quentin Smith last summer, reports the Associated Press.
A criminal complaint filed against Lawson in federal court Monday says Smith gave Lawson the money to buy the gun along with $100 for completing the transaction.
As a felon convicted previously of burglary, Smith was prevented from having a weapon.
The government says Lawson and Smith were longtime friends, and that Lawson knew Smith couldn't have a weapon.