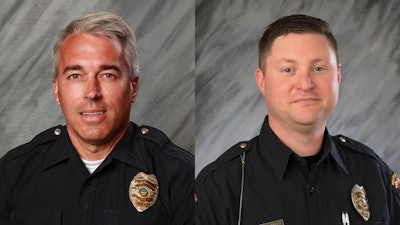 Westerville, Ohio, police were previously called to the home where a man fatally shot two police officers on Sunday. Incident reports showed that the calls were made for three domestic disputes but no arrests were ever made.
Westerville officers Eric Joering, 39, and Anthony Morelli, 54, were killed shortly after noon Saturday in this normally quiet suburb while responding to a 911 hang-up call.
The suspect, 30-year-old Quentin Smith, was shot and wounded by the officers and taken to Ohio State University Wexner Medical Center in critical condition Saturday, a Westerville city spokeswoman said. The hospital would not provide updates on his condition Sunday.
Smith was officially charged late Sunday afternoon with two counts of aggravated murderm CBS News reports.