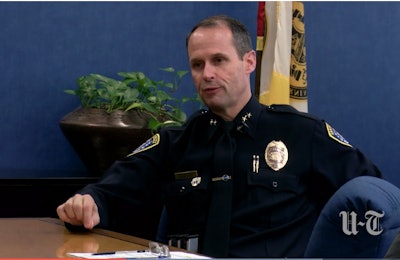 David Nesleit, a 30-veteran of the San Diego Police Department is expected to become the city's next police chief after a national search that began in September.
Assistant Chief Nesleit, whose father was a longtime San Diego police captain, has risen through the ranks of the department since 1988, including assignments focused on gangs, sex crimes, narcotics and homicide.
The appointment must be confirmed by the City Council later this month. Nisleit said Thursday that he will focus on solving the department's chronic shortage of officers and boosting community policing to soften racial tensions.
Nisleit is a member of the Law Enforcement Leadership faculty at the University of San Diego.
Current San Diego Chief Shelley Zimmerman must retire in March because she's reached the five-year limit on working after joining the city's deferred retirement option program, the San Diego Union-Tribune reports.