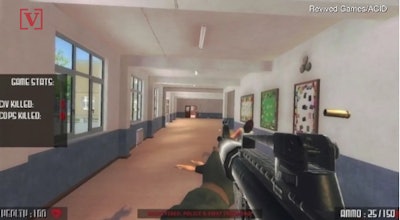 VIDEO: 'Active Shooter' Video Game Pulled from Online Gaming Platform
The owner of video game marketplace Steam said it has removed a game where players could simulate a school shooting, a premise that sparked outrage among the families of survivors and turned out to be the work of a previously restricted publisher.
Valve Corporation said it has pulled "Active Shooter," which was scheduled to launch on its Steam platform June 6, reports USA Today.
Active Shooter was described as a "dynamic SWAT simulator" where players can choose to work as the member of a SWAT team attempting to disarm the shooter, or the shooter themselves.
In the game, a box to the left of the screen kept track of how many police officers and civilians were killed. A video featuring the game briefly shows what appears to be the shooter firing at civilians as they try to run away.