In a traffic encounter captured on a police body camera last week, a Tucson officer pulled over a dark-colored SUV for a red-light infraction only to learn that the driver was his boss, Tucson police Chief Chris Magnus.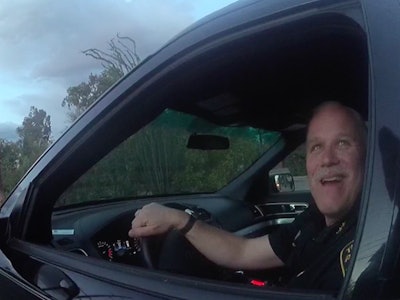 According to the video, which was released by the department after a records request by the Arizona Daily Star, the officer tells Magnus that he observed the SUV turn left onto North Alvernon Way from East Broadway after the light had turned red.
It was only after he walked up to the SUV that it appears the officer realized that it was Magnus, who was wearing his uniform.
Magnus is friendly with the officer, telling him that he thought the light was yellow when he had entered the intersection.
Repeatedly, he thanked the officer for doing his duty.