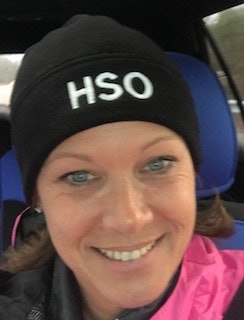 Deputy Nicole Mabrey of the Hopewell City County (VA) Sheriff's Office is the first entry in the HAIX Hero of the Month competition.
Although new to the law enforcement profession, Mabrey was nominated for her years of work in public safety. She has served as chief of the Culpepper County Volunteer Rescue Squad.
"It's not always the amount of time you have served that makes you a hero, but the time and effort you put forth to obtain your goals," the person who nominated Mabry wrote. "Nicole is the type of person others aspire to be."
Mabrey was lauded on the nomination form for her work in tactical medical response and bleeding control. "I'm fairly certain this is where she developed her need to even further help those in need by pursuing a career in law enforcement," the nominator wrote.
To vote for Dep. Mabrey as HAIX Hero of the Month, give her a "Like" on the POLICE Magazine Facebook page. (https://www.facebook.com/PoliceMagazine?ref=hl)
Two more law enforcement officers will be nominated in April for HAIX Hero of the Month. The winner will be the officer receiving the most likes.
For more information on HAIX Hero of the Month, go to http://www.policemag.com/channel/patrol/news/2018/04/02/haix-to-honor-law-enforcement-hero-of-the-month.aspx
To nominate an officer for HAIX Hero of the Month, go to http://www.policemag.com/channel/patrol/news/2018/04/02/hero-of-the-month.aspx