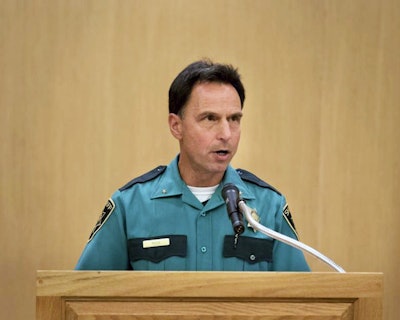 Multnomah County (OR) Sheriff Mike Reese is defending how his office handled the case of an immigrant who has been deported on multiple occasions and was allegedly involved in several recent violent crimes, according to Oregon Public Broadcasting.
Multnomah County Sheriff Mike Reese places the responsibility for Sergio Jose Martinez's release squarely on ICE officials.
Federal Immigration and Customs Enforcement agency officials have said Sergio Jose Martinez had been deported 20 times prior to his latest arrest.
Sheriff Reese issued a statement Monday saying, "This terrible incident is concerning for everyone. We held the defendant until he could not be legally held any longer."
Under Oregon's "sanctuary" law, local law enforcement agencies cannot use their resources to enforce federal immigration law if a person's only crime is being in the country illegally.
"Prior to his release, Immigration and Customs Enforcement officials had not sent a criminal warrant, signed by a judge, allowing MCSO to hold the defendant in jail," Reese said in a written statement. "Instead, they processed a civil detainer, which they know cannot be legally used in Oregon."