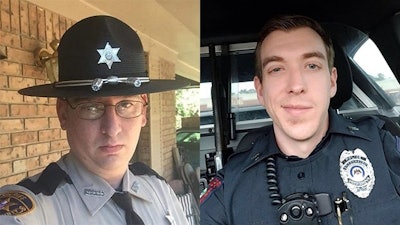 Residents of Brookhaven, MS, held an evening candlelight vigil in the memory of two fallen officers at police headquarters Sunday.
The vigil was held for 35-year-old Officer James White and 31-year-old Corporal Zach Moak, who were killed early Saturday after responding to a call of shots fired.
Attendees at the vigil were seen leaving flowers, American flags, teddy bears. They lit candles, heard consoling messages from speakers, and sang "Amazing Grace," according to the Clarion Ledger.
Warren Strain of the Mississippi Department of Public Safety said Sunday that the shooting suspect—25-year-old Marquis Flowers—was hospitalized after being wounded in the gunfight. Strain said charges are pending against Flowers and that an investigation is ongoing.