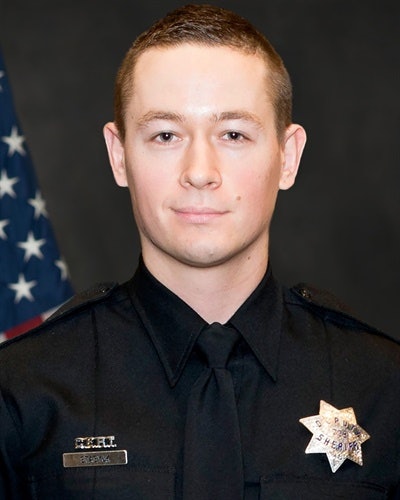 A 38-year-old man on probation for a gun crime has been accused of killing a sheriff's deputy and wounding another in a shootout that started with an argument at an auto parts store in the Sacramento area of California, authorities said Tuesday.
Deputies responded to a report of a dispute between a customer and an employee at a Pep Boys in Rancho Cordova in a "routine call" that gave no indication the customer had a gun, Sheriff Scott Jones said.
"As soon as they arrived and engaged the subject, he turned as if to run or flee and then immediately turned around and started firing without warning," the sheriff said.
Deputy Mark Stasyuk, 27, was shot in the upper body and killed. Deputy Julie Robertson, 28, was hit in the arm but shot back as the attacker fled, reports the Associated Press.
Robertson and a bystander who was hit in the crossfire were released from the hospital Tuesday, sheriff's Sgt. Shaun Hampton said.
Anton Lemon Moore, who is also known as Anton Lemon Paris, was taken into custody by other officers after a second shootout, Jones said.