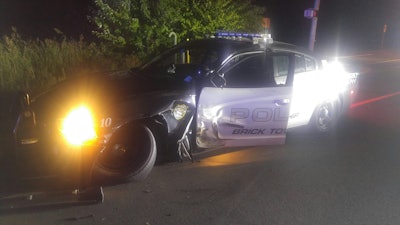 An officer with the Brick Township (NJ) Police Department was assisting with an investigation of a motor vehicle accident when a suspected drunk driver slammed into her parked squad car.
Nicole Borden had just gotten back into her vehicle when 46-year-old Tamara Bailey "failed to move over to the adjacent lane of travel and crashed into the police cruiser" the department said on Facebook.
Officer Borden was transported to a nearby hospital and later released.
Bailey was arrested and charged with DUI, Assault by Auto, DUI Refusal, Reckless Driving, Failure to Maintain Lane, and Move Over Law.