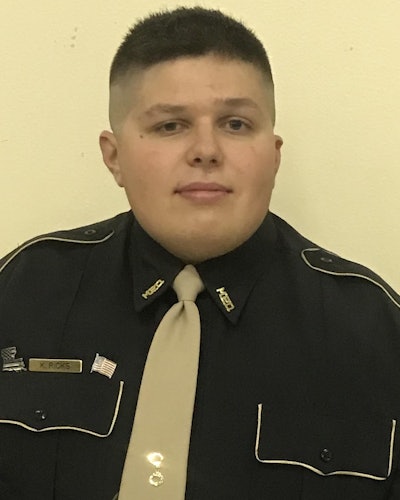 Police Officer Kirt Ricks of the Montgomery (LA) Police Department was killed in a head-on vehicle collision on Friday.
According to ODMP, Ricks' patrol vehicle left the roadway on the right side. He overcorrected, causing the patrol car to enter the opposing travel lane and collide with an oncoming vehicle head-on. Officer Ricks and another man—identified as 65-year-old Gary W. Pinder—were both killed in the collision.
The passenger of Pinder's vehicle—who was also reportedly not wearing a seatbelt—sustained minor injuries.