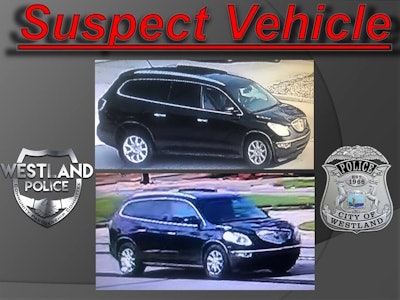 The Westland (MI) Police Department has located and released images of the vehicle that is suspected to have struck and killed off-duty Wayne County Sheriff's Department Sergeant Lee Smith as he was jogging.
"While checking surveillance videos from local businesses, the Westland Police Department located video of the attached vehicle in the photo," the agency said on Facebook.
"This vehicle was in the area of the accident during the same time period. The photographed vehicle also has damage similar to what we would expect to see as a result of the crash."
The vehicle is black Buick Enclave with chrome rims, chrome door handles and chrome luggage rack. It is expected to have sustained significant front-end damage.
A 26-year veteran of the sheriff's department, Smith had recently filed retirement paperwork. He is survived by his wife and adult son.