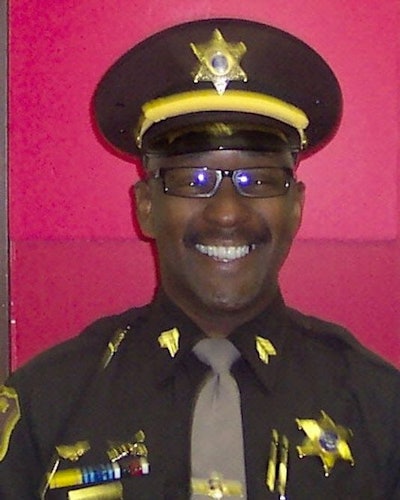 An off-duty Wayne County (MI) Sheriff's deputy was killed in a hit-and-run Tuesday morning
Sgt. Lee Smith was killed by a hit-and-run driver as he jogged in Hines Park, Westland police told Hometown Life.
The suspect is at large.
A 26-year veteran of the sheriff's department, Smith had filed paperwork to retire shortly. A Redford resident, he is survived by a wife and an adult son. Back in May, Smith was among officers who received a certificate of merit from the Westland Police Department honoring his efforts evacuating residents during a fire at the Taylor Towers senior citizen apartments.
"We've lost a hero," Wayne County Sheriff Benny Napoleon said.