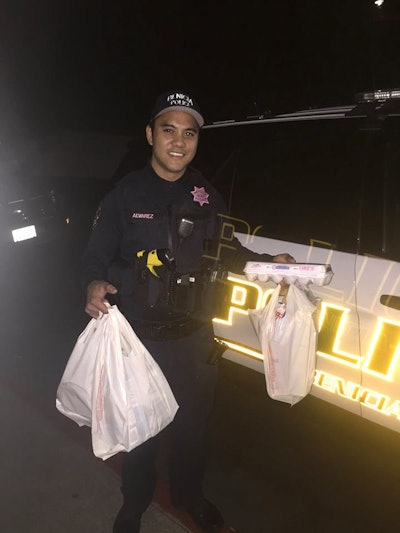 An officer with the Benicia (CA) Police Department responded to a welfare check call, discovering an elderly woman whose out-of-town family had not been able to contact her.
The department said on its Facebook page that Officer Alvarez found that she was fine.
"This week, Officer Alvarez went back to check on her to see if she needed anything," the post said.
"She is confined to a wheelchair and receives Meals on Wheels a couple times a week, but was in need of a few additional items. He took it upon himself to do a little extra shopping for her at a local store and run back by her residence with some additional groceries," the department said.
The post said also, "We are proud of our officers who will always do the extra step to help anyone in need."