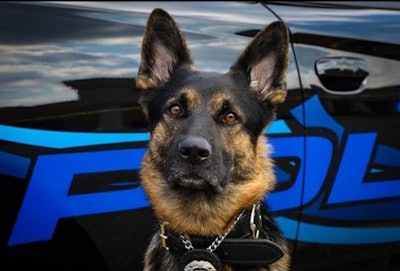 Branden Turner says he wants to start a conversation about the value of human life, compared to that of a police dog, in response to the death of 29-year-old Theoddeus Gray of Detroit.
At least that's the explanation behind Turner releasing T-shirts that say "F*** that dog - Justice for Theo Gray," according to WXYZ Detroit.
Gray was fatally shot by St. Clair Shores Police last week after he allegedly opened fire on a 4-year-old K-9 named Axe, who was tracking Gray after police responded to the area on a call of a man with a gun. Both Gray and Axe died in the shooting.
Turner says he doesn't condone violence of any kind and that there needs to be a conversation about why Gray's life wasn't valued more than Axe's, reports mlive.com.
"The importance was placed on the life of a K9 officer or a dog, who does not share the same rights as a human being in this country," Turner said.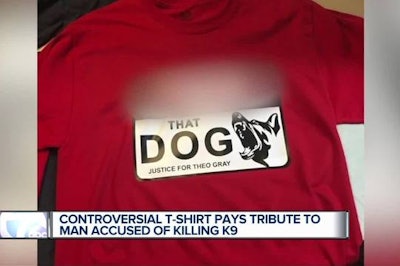 Turner launched the shirts under his company name Brand Visions. The Facebook post announcing the sale of the shirt has been met with comments of support and criticism, along with several racist statements and even threats, according to Turner.
The Macomb County Sheriff's Office is continuing an investigation into the shooting involving Gray and Axe.