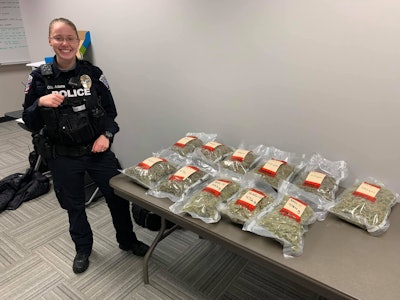 An officer with the Middle Tennessee State University Police Department is making the most of her time while most of the students have vacated campus for winter break.
On Wednesday night, Officer Katelynn Adams stopped a vehicle night for driving without headlights illuminated.
Detecting a strong odor of marijuana, she conducted a search of the vehicle, discovering 14 pounds of the drug in vacuum-sealed gallon-sized bags.
The department said on Facebook that Adams is "just about to finish our Field Training Program — talk about some great training!"
The agency added, "We work 24 hours every day of the year, even when class isn't in session, to keep our community safe!"
The driver and a passenger in the vehicle were arrested for drug charges.