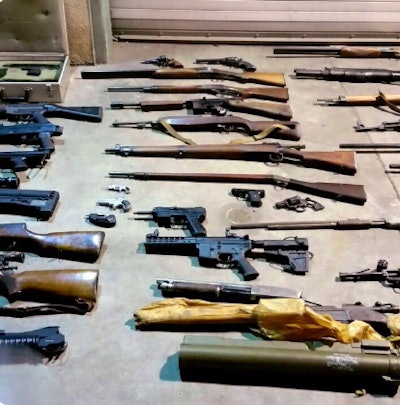 Los Angeles police seized a rocket launcher, rifles, TNT and dozens of other weapons from a South LA home after a man was spotted riding a motorcycle and carrying a rifle.
The incident began Saturday morning when a citizen flagged down officers with the 77th Division to report a man riding a motorcycle with a rifle.
Police say that after stopping the suspect officers found a handgun in the suspect's waistband and a rifle in his side saddle.
The man was arrested on felony weapons charges.
Officers later executed a search warrant at his home where they found a cache of weapons that included: a rocket launcher, explosive materials (TNT and PETN), 24 rifles, 12 handguns and suppressors, ABC 7 reports.