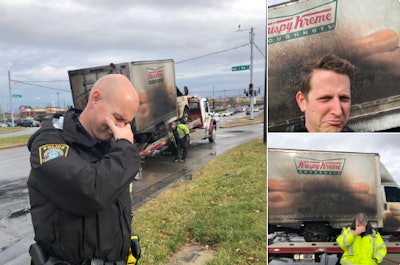 In the wake of a humorous Tweet posted by the Lexington Police Department "mourning" the loss of a Krispy Kreme donut truck to fire, agencies around the country are sending their "condolences" and words of support via Twitter.
The University of Kentucky Police Department said, "We feel your loss. We donut know what else to say."
The New York Police Department Tweeted, "Hang tight, we are sending backup forthwith, and these guys came prepared. We hope you like sprinkles."
The Pittsburg (CA) Police Department was brief, "All the feels."
Krispy Kreme even got in the mix, saying, "We're thinking of you during this difficult time...and have more doughnuts on the way!"