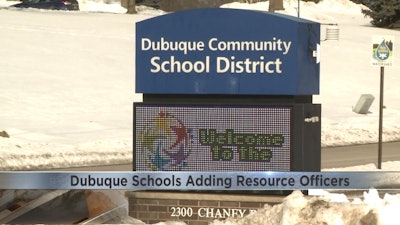 The Dubuque (IA) Police Department wants to add school resource officers to its ranks to protect children in the school district.
According to KWWL, the Dubuque Police Department has just five SROs to protect the 19 schools in the district, so they want to add three more.
Dubuque Chief of Police Mark Dalsing says their proposed plan will help to increase the benefit to students of having officers available in the district's schools.
"Currently every SRO has at least two schools, a high school and a middle school, and when this plan is fully implemented each SRO will be independent to a school. So through this plan we will cover all the middle and high schools and add more help for the elementary schools," he reportedly said.