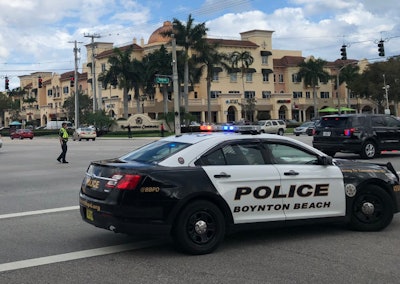 An officer with the Boynton Beach (FL) Police Department was struck by a vehicle as he was involved in a foot pursuit of a shoplifting suspect.
According to Local10.com, the officer—who has not yet been identified—was transported to a nearby hospital for treatment.
"We are asking the community to please pray for the officer and the men and women of the #BBPD during this difficult time," the Boynton Beach Police Department wrote on Twitter.
Further information about the officer's condition has not been released.