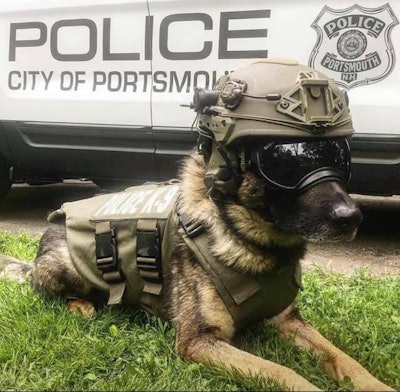 A K-9 with the Portsmouth (NH) Police Department died during a training exercise late last week.
K-9 Max reportedly suffered severe internal injuries following a fall. He was transported to a nearby veterinary hospital where his condition worsened. He was subsequently humanely euthanized.
The department said on Facebook, "It is with great sadness that we announce the sudden passing of Portsmouth Police Department K-9 Max. He was an ambassador to our beautiful city, partner and best friend to one of our finest officers, and beloved teammate of our tactical team. You will be missed and your life mattered. End of Watch 5/23/19."