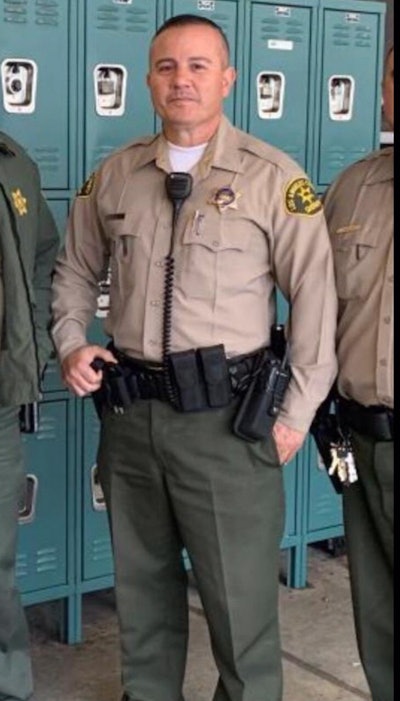 A Utah man has been arrested in connection with the shooting of a Los Angeles County sheriff's deputy Monday night, and may have been involved in a killing hours earlier in Los Angeles, officials said Tuesday.
The deputy was identified Tuesday as Joseph Solano, a 13-year veteran of the Sheriff's Department, who was off duty and waiting for his meal at a Jack in the Box restaurant in Alhambra about 5:45 p.m. Monday when he was shot once in the head. He was taken to L.A. County-USC Medical Center, where he remained in critical condition as of Tuesday afternoon.
---
Related: Off-Duty CA Deputy Shot at Fast Food Restaurant, in Critical Condition
---
Rhett McKenzie Nelson, 30, of St. George, UT, was detained in Long Beach, CA, shortly after he called his father from a church and referred to "committing murder," according to Los Angeles County Sheriff's Department homicide Capt. Kent Wegener.
Long Beach police spotted Nelson's vehicle about 10:40 a.m. Tuesday, reports the Los Angeles Times.
Officers stopped the vehicle and detained the driver in the 2400 block of Granada Avenue in Long Beach, police said.
"Whomever carried out this cowardly attack, we won't rest until we find you and ensure justice is brought swiftly upon you," Sheriff Alex Villanueva wrote on Twitter late Monday.
Villanueva said Tuesday that the deputy remained in "grave condition" and on life support.