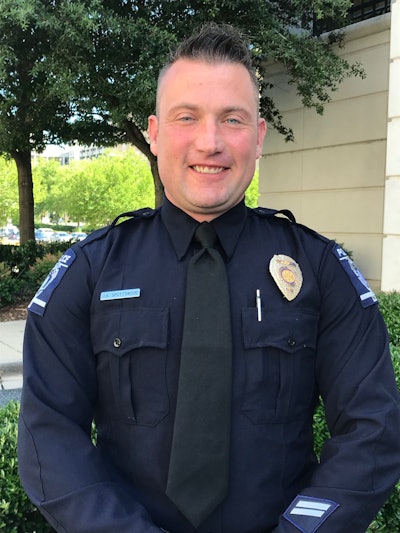 An officer with the Charlotte-Mecklenburg Police Department is being applauded on social media for a series of kind acts performed for a 75-year-old man whose wallet was stolen.
The agency posted on Facebook a picture of Officer Andrew Spottswood with the story of how he helped the man get a replacement ID, bus pass, and his bank card.
The post said, "Officer Spottswood took him to DMV to get a replacement ID. When the clerk asked if he had the $13 replacement fee, the man did not and Officer Spottswood pulled out his wallet to pay. (In the end, the clerk waived the fee.)"
Spottswood then took the man to the bank to get a replacement bank card, so that he could access his money, and to the transit station, so that he could get a replacement bus pass. Then he took the man to get him some food because he was exhausted and hungry.
The post concluded, "Officer Spottswood didn't tell anyone about his kind gesture. CMPD only found out because the man called later and spoke to a supervisor. Officer Spottswood was recognized this week with a CMPD Acts of Excellence award."