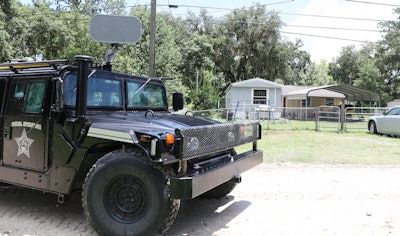 A 47-year old man—identified as Dean Barger—who reportedly shot at a woman and her daughter barricaded himself inside a Pomona Park home for a period of time before eventually surrendering to the responding SWAT team.
The Putnam County Sheriff's Office posted on Facebook, "Deputies attempted to contact the suspect by calling out to the residence and by phone, but the suspect refused to answer. The sheriff's office's SWAT team was activated and sent to the area because Barger was believed to be armed with a gun and was not responding to deputies' commands."
The man eventually emerged from the home of his own volition and surrendered. Barger was arrested and charged with two counts of aggravated assault and taken to the Putnam County Jail. He is currently being held without bond.
No one was hurt in the incident.