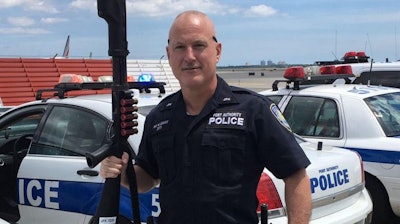 Officer William James Leahy died Thursday of cancer that he developed following his assignment to the search and recovery efforts at the World Trade Center site following the 9/11 terrorist attacks, reports ODMP.org. He had served with the Port Authority of New York and New Jersey Police Department for 27 years, most recently in the plainclothes unit at John F. Kennedy Airport.
Leahy was a straight-up, "John Wayne type of guy" who was also caring, funny and loyal, family and friends said, reports Newsday. "He was rough and tough but had the biggest heart around," said his father, also named William Leahy. "The day he became a police officer, we were so proud. We couldn't be prouder."
Leahy is survived by his parents and sister. He was 49.