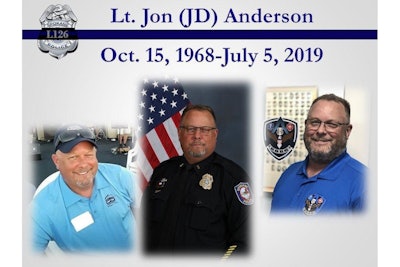 A lieutenant with the Spokane (WA) Police Department died after going to a medical facility for a check-up.
According to the Spokesman, Lieutenant Jon "JD" Anderson passed away at the age of 50—just three years before he was eligible to retire with full benefits. He had served with the department for 27 years.
Chief Craig Meidl said, "JD is one of those guys, I can say with all sincerity, he was bigger than life."
The cause of death was not immediately clear.