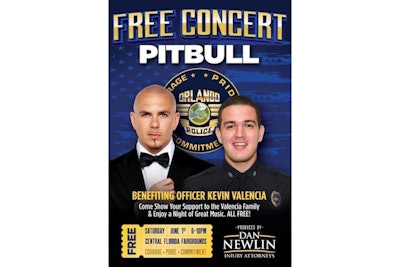 A free Pitbull concert held last month raised more than $1 million for the family of Officer Kevin Valencia, who was badly wounded while responding to a hostage situation last year.
According to ClickOnOrlando.com, the musical performer presented a concert starting at the Central Florida Fairgrounds in early June. The concert also included performances by DJ Vice and Nacho.
Officer Valencia was shot in the head in June 2018 and has been in a coma ever since.