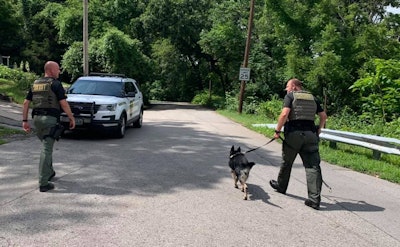 Deputies with the Clay County (MO) Sheriff's Office were searching a wooded area for a man wanted for possession of a controlled substance when the subject passed gas so loudly his hiding spot was revealed.
The agency posted on Facebook, "If you've got a felony warrant for your arrest, the cops are looking for you and you pass gas so loud it gives up your hiding spot, you're definitely having a [poop emoji] day."
Response from citizens to the social media post was understandably positive.
One citizen commented, "You guys have put out some great posts, but this is next level stuff. Fantastic. Thank you."