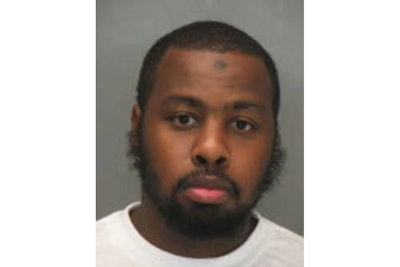 The man suspected of shooting six Philadelphia officers after a narcotics task force tried to serve a warrant at his residence Wednesday has an extensive and violent criminal record.
All of the officers suffered non-life-threatening wounds and are expected to be OK. A lengthy standoff ensued after the shooting. It ended when the suspect, identified as 36-year-old Maurice Hill by the Philadelphia Inquirer, surrendered.
Hill's history in the adult criminal justice system began in 2001 when he was 18 and was arrested with a gun that had an altered serial number, the Inquirer reports.
Public records show that he has been arrested about a dozen times since turning 18, and convicted six times on charges that involved illegal possession of guns, drug dealing, and aggravated assault. He has been in and out of prison; the longest sentence handed him came in 2010, when a federal judge gave him a 55-month term.
And, his record would indicate, he does not like to go to prison. In 2008, he was convicted of escaping, fleeing from police, and resisting arrest. Along the way, he beat criminal charges on everything from kidnapping to attempted murder.
Hill also spent time in federal prison. In 2008, he pleaded guilty to federal firearms violations after he was caught with a Smith & Wesson .357 and later a Taurus PT .45 semiautomatic. His prior felony convictions should have barred him from owning those weapons. U.S. District Judge Paul S. Diamond sentenced him to four years and seven months in prison.