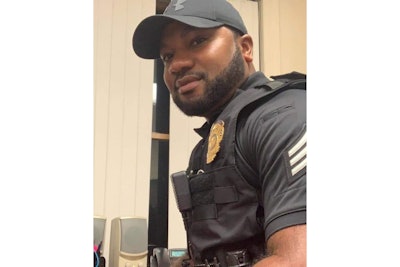 A police officer with the United States Navy was killed in a single-vehicle crash in Charles County, MD, in the early morning hours on Wednesday.
According to WTOP Radio, 34-year-old Anthony Oglesby was behind the wheel of his marked patrol vehicle when for unknown reasons he drove off the right side of the road and struck a tree.
The tree fell onto the patrol vehicle, which then reportedly caught fire.
The incident remains under investigation. Police said his body was sent to the Office of the Chief Medical Examiner for an autopsy.