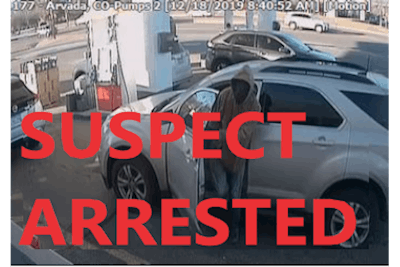 An off-duty officer with the Denver Police Department was wounded in a gunfight with an armed suspect who had reportedly just robbed a local gas station and convenience store.
The Arvada Police Department said on Facebook, "The suspect robbed the store at gunpoint. After the robbery, the suspect was confronted in the parking lot by an off-duty Denver PD Officer. The suspect shot the off-duty officer, fled the parking lot south, collided with a passerby's vehicle, and fled northbound..."
The officer—whose name has not been released—was transported to a nearby hospital for treatment.
The suspect has been arrested, according to another Arvada PD Facebook post. The update concluded with information about the wounded officer: "Our thought[s] and prayers are with that Officer who is in good condition."