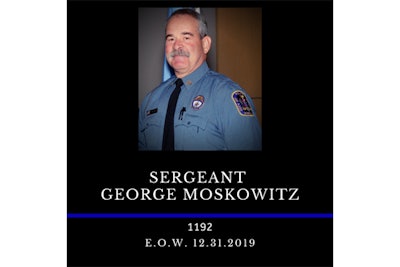 An officer with the Fairfax City (VA) Police Department suffered a fatal medical emergency while on duty on Tuesday.
According to WUSA-TV, Officer George Moskowitz was on duty when he suffered the medical emergency at the Fairfax City Police headquarters, according to the department.
The agency said on Twitter, "It is with great sadness that we mourn the unexpected loss of Sergeant George Moskowitz. Sgt Moskowitz suffered from a medical emergency while on duty yesterday. Sgt Moskowitz was an 8 year vet with our dept after he retired from a distinguished career with Fairfax County PD."
The exact cause of death was not immediately disclosed.