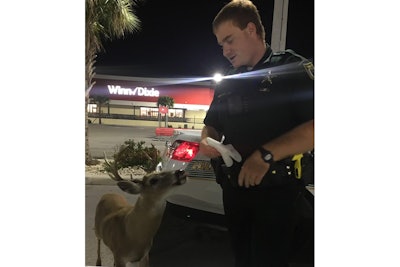 The Monroe County (FL) Sheriff's Office posted an image on social media of an encounter between a deputy and a small male deer.
The Facebook post said, "Lower Keys Deputy Brandon White and his new partner, 'Buck,' are keeping an eye on Big Pine Key!"
The Sheriff's Office provides law enforcement service to all of the Florida Keys, which include approximately 112 miles of islands branching off the southern tip of Florida.