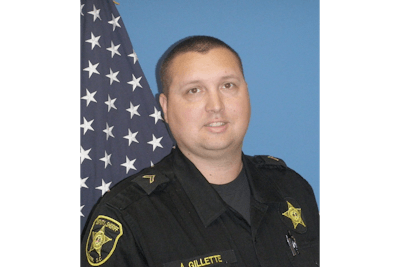 A Sumter County (SC) Sheriff's deputy is dead, and so is a suspect, after gunfire erupted at a Dalzell home Tuesday morning when deputies tried serving a warrant.
Cpl. Andrew Gillette, 37, died after being rushed to Prisma Health Tuomey Hospital just before noon. According to Sheriff Anthony Dennis during a news conference at Sumter County Sheriff's Office on Tuesday afternoon, Gillette was struck in the chest after the suspect fired multiple shots at deputies. Dennis said Gillette was wearing a vest while serving the warrant.
The suspect was killed at the scene after deputies returned fire, according to Deputy Adrienne Sarvis, who serves as the sheriff's office's public information officer. No other deputies were injured during the incident, according to the release.
The warrant was being served for a detention order and an eviction notice, the Sumter Item reports.