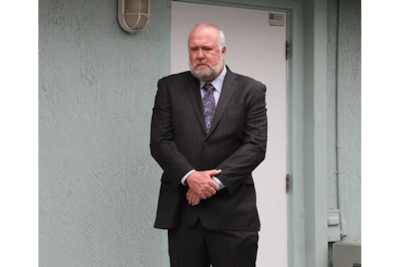 A Broward County (FL) Sheriff Office sergeant who was the first supervisor on the scene of the 2018 Marjorie Stoneman Douglas High School massacre and was fired for failing to take action has been reinstated with back pay.
An arbitrator has dismissed the case against Brian Miller. According to a statement from the union that represents deputies and sergeants, the arbitrator found that the Broward County SO violated Miller's due process rights when Sheriff Gregory Tony terminated him long after state law allowed it, the Sun Sentinel reports.
Miller was fired in June 2019, 16 months after former student Nikolas Cruz killed 17 people and wounded 17 more on Feb. 14, 2018.
Cruz's rampage exposed widespread failures at the Sheriff's Office. The deputy assigned to the Parkland, FL, school, Scot Peterson, resigned and has been charged with multiple counts of child neglect.
Miller was the first supervisor on the scene. He arrived in time to hear three or four shots. As a supervisor, he didn't rush to take command. Instead, a state commission investigating the shooting found that Miller took his time putting on body armor and hid behind his car on Holmberg Road, not going on the radio for 10 minutes.
Miller will received considerable money when reinstated. He was paid more than $137,000 in 2018. That includes a year's salary, any overtime that he would have received, as well as medical reimbursements, paid holidays and time off.
Deputies Joshua Stambaugh and Edward Eason were also fired over the Parkland school shooting and their cases are still in process.