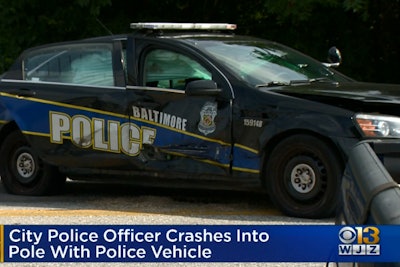 An officer with the Baltimore Police Department suffered minor injuries in a crash on the city's south side Friday morning.
According to CBS News, the officer—whose name has not been released—crashed into a pole near the district courthouse.
The officer was transported to a nearby hospital for treatment before being released.
The cause of the crash remains unknown.