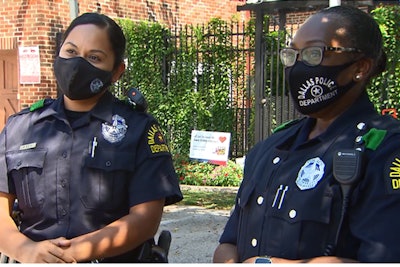 Two officers with the Dallas Police Department are being hailed for going above and beyond the call of duty as they collected money from fellow officers to help a mother of six who was in desperate need of help.
According to CBS News, Officers Reneeshia McIntyre and Delia Pesina were answering a call at an apartment complex when a friendly two-year-old child got their attention.
They began talking with the girl, and then the mother, and soon discovered that the family had fled an abusive spouse and had practically no furniture or housewares.
As they left the apartment the two officers nodded to each other knowing that they'd be returning with some assistance for the family.
McIntyre and Pesina collected money from fellow officers to buy beds, cribs, mattresses, sheets, pillows, and other furniture.
Both shrug off the praise for their kindness, saying it "just part of the job."