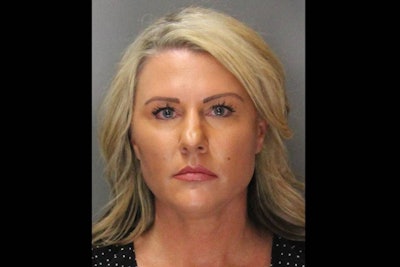 A female deputy formerly with the Sacramento County Sheriff's Office has been sentenced to six months in jail after being found guilty of having an inappropriate sexual relationship with a teenage boy.
According to Fox News, the deputy—identified as 44-year-old Shauna Bishop—is now a registered sex offender and will be stripped of her law enforcement credentials in California after being found guilty of having sex with a 16-year-old boy.
Investigators began looking into Bishop's relationship with the boy in May and police later issued a warrant for her arrest. She had been on paid leave during the investigation and resigned in August 2019 after her arrest.
Following her release from jail, Bishop will serve five years on probation.