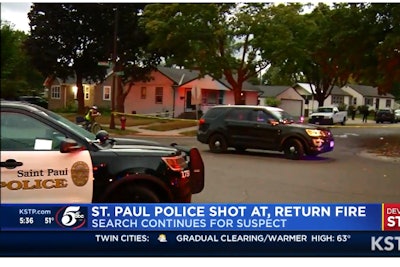 An officer with the St. Paul (MN) Police Department was shot at during an investigation of an alleged car burglary Monday night.
According to ABC News, officers had responded to a 911 call from a woman who said that a man was rummaging around in the trunk of a parked car on Monday night.
When police arrived at the scene they identified a subject matching the description provided by the caller. The subject failed to comply with commands by the responding officers and a struggle ensued, during which at least two shots were fired. According to reports, no one was struck, and the suspect was able to flee the scene. A search for the gunman remains ongoing.