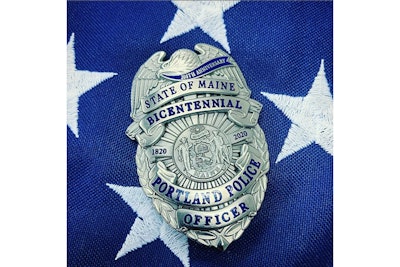 An officer with the Portland (ME) Police Department suffered a concussion after being kicked in the head during an attempt to arrest a violent offender.
According to the Press-Herald, police say the incident began when a driver—identified by police as 34-year-old Kellen Hollenkamp—fled a traffic stop. Police soon located the suspect vehicle and made entry into a building where a disturbance could be heard.
"Hollenkamp violently resisted arrest and officers had to use a TASER on him before he was taken into custody," Portland police said in a press release.
As officers were bringing Hollenkamp outside he reportedly continued to resist arrest and kicked an officer—whose name has not yet been released—in the face causing a concussion
Among other charges, Hollenkamp has now been charged with assault on a police officer.