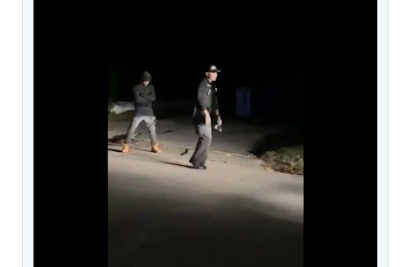 A deputy with the Richland County (SC) Sheriff's Department has garnered a rather large following on the social media platform TikTok, and as a consequence a local citizen stopped him and his partner as they were on patrol and challenged him to a "dance off."
According to NBC News, Tyquan Price was a fan of Lieutenant Danny Brown's social media presence and approached him with the dance challenge.
Deputy Addy Perez recorded the event on his cell phone and posted it to Twitter, where it has gotten more than 21,000 views.
So Mr Price waves me down because he wanted to do a Tik Tock with @thundacat830 so I made sure I brought LT to him. 😆 @RCSD #communitypolicing #CAT #SmilesAllAround pic.twitter.com/85UyZxe2iz

— Sr. Deputy Addy Perez (@addy_pez) October 31, 2020