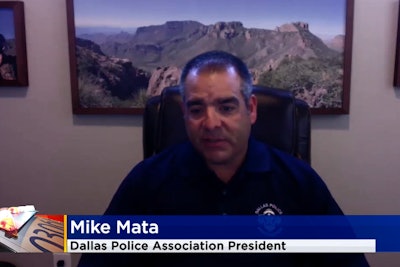 Four officers—two with the Dallas Police Department and two with the Mesquite Police Department—reportedly came under gunfire while responding to a traffic accident on Saturday night and the local POA President has told media outlets that such violence against officers must end.
According to CBS News, Dallas Police Association President Mike Mata said, "They were waiting on a wrecker and directing traffic when all of the sudden bullets are coming their way."
The officers were able to safely take cover and were reportedly unhurt, but Mata was insistent that regardless of the fortunate outcome of this incident, violence against police "has to stop."
He added, "We've had individuals that were throwing bricks," at police druing riots.
"This narrative that the police are the public's enemy has to stop because it is not true," he concluded.