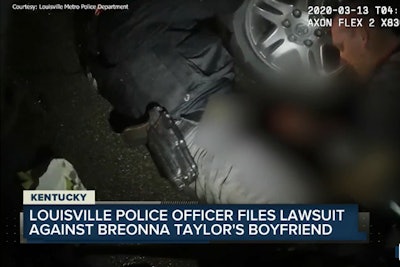 An officer with the Louisville Metro Police Department has filed a lawsuit against the boyfriend of Breonna Taylor, who was fatally shot by police in March as they conducted a search warrant.
According to ABC News, Sergeant Jonathan Mattingly says that he was shot in the thigh by Taylor's boyfriend—identified as Kenneth Walker—during the police search in Taylor's home.
The civil suit alleges that Mattingly experienced "severe trauma, mental anguish, and emotional distress" because of Kenneth Walker's actions.
"Walker's conduct in shooting Mattingly is outrageous, intolerable, and offends all accepted standards of decency and morality," documents filed in the lawsuit said.