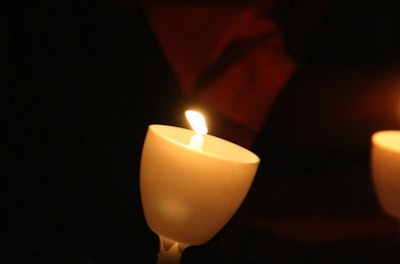 The National Police Week events, including the National Law Enforcement Officers Memorial Foundation (NLEOMF) Candlelight Vigil, have been postponed until October because of pandemic issues.
A joint statement issued Wednesday by the National Fraternal Order of Police, the National FOP Auxiliary, Concerns of Police Survivors (C.O.P.S.), and NLEOMF said the postponement was due to "the inability to secure necessary permits in time for in-person gatherings due to ongoing COVID-19 restrictions."
The NLEOMF Candlelight Vigil has been moved to Thursday Oct. 14.
The C.O.P.S. Conference has been moved to Friday Oct. 15.
The FOP's Annual Peace Officer Memorial Service has been moved to Oct. 16.
All three organizations say they plan to hold virtual events in May.