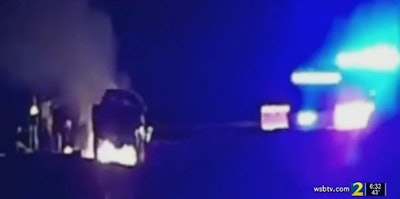 A Georgia police officer is being credited with rescuing a teenager from a burning truck Saturday night on Highway 53 in Floyd County.
Officer Blake Puckett realized 18-year-old Laurel Putnam strapped in her seatbelt and unconscious. He pulled out his knife and cut her free right before flames engulfed the truck.
Police said a drunk, wrong-way driver hit the teen's truck head-on, WSB reports.