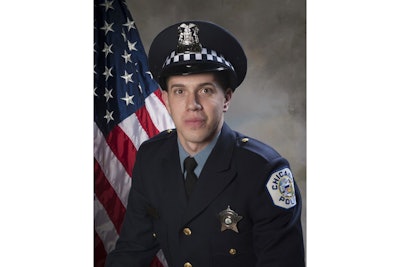 A homeless gang member was sentenced to 65 years in prison Tuesday for the murder of off-duty Chicago Police Officer John Rivera.
Jovan Battle did not fire the eight .40-caliber rounds into Rivera's car during the March 2019 River North shooting that also seriously wounded the officer's friend, the Chicago Sun-Times report. But he had played a key role in the murder by pointing out Rivera's car to two other men, Clancy said.
Battle helped the alleged shooter, Menelik Jackson, because, as Battle told investigators, they were both members of the Gangster Disciples street gang, the judge added.
Jackson and another man, Jaquan Washington, had allegedly brawled with a group of Latino men at the River North McDonalds about an hour before Officer Rivera, his girlfriend and two friends got into Rivera's car after a night out.
After the fight, Jackson and Washington were on the lookout for their rivals when they ran into Battle on the street, prosecutors said.