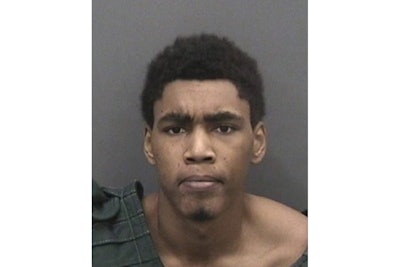 The Hillsborough County (FL) Sheriff's Office has arrested a suspect accused of shooting at an HCSO deputy eight times early Sunday morning during a traffic stop. The deputy was not hit.
Deputies say 20-year-old Ma'at Lee was arrested on Tuesday.
Lee is also the suspect involved in at least two other crimes in Hillsborough County, which took place just days before the deputy-involved shooting on Sunday, WFLA reports.
He is currently facing charges of armed robbery with a firearm, grand theft – firearm, armed carjacking, and attempted murder of a law enforcement officer.