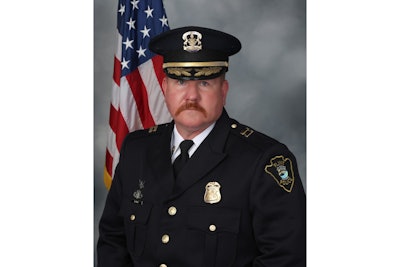 Flint, MI, Police Capt. Collin Birnie died in a traffic crash Friday night.
The crash occurred about 6 p.m. in Mount Morris Township during Birnie's drive home after the end of his shift, according to a report by MLive and The Flint Journal.
The fatal crash remains under investigation. Michigan State Police assisted Mt. Morris police in the investigation at the scene.
The Flint Police Department confirmed the loss in a post late Friday on Facebook.
Birnie served with the Flint PD for 26 years.