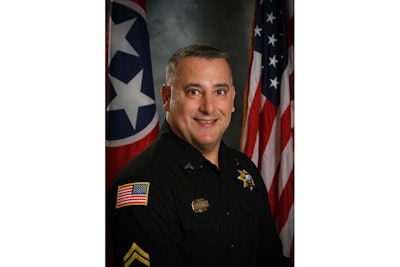 A Loudon County (TN) Sheriff's sergeant was killed early Thursday morning while attempting to remove debris from I-75.
A Tennessee Highway Patrol spokesperson said Loudon County Sgt. Chris Jenkins responded to I-75 N near the Tennessee River bridge around mile marker 74 to remove a ladder that had fallen onto the roadway, WJHL reports.
While attempting to clear the roadway, an oncoming tractor-trailer struck Jenkins, his patrol unit and two other vehicles. He was pronounced dead at the scene.
Jenkins joined the Loudon County Sheriff's Office in 2002. He was promoted to corporal in 2018, and promoted again in 2019 to sergeant.
The incident is under investigation by the Tennessee Highway Patrol.